19 Apr 2019
Touch of Gold: gouden accenten in je interieur
Haal de warmte in huis met 'a touch of gold'. Deze lente haal je met gouden accenten een fijne sfeer in huis. Dit gecombineerd met een tropische touch: de welbekende Urban jungle woonstijl. Één ding is zeker 'a touch of gold', zorgt voor subtiele gouden accenten in jouw interieur. Of ga je liever over de top? Go(ud) for it!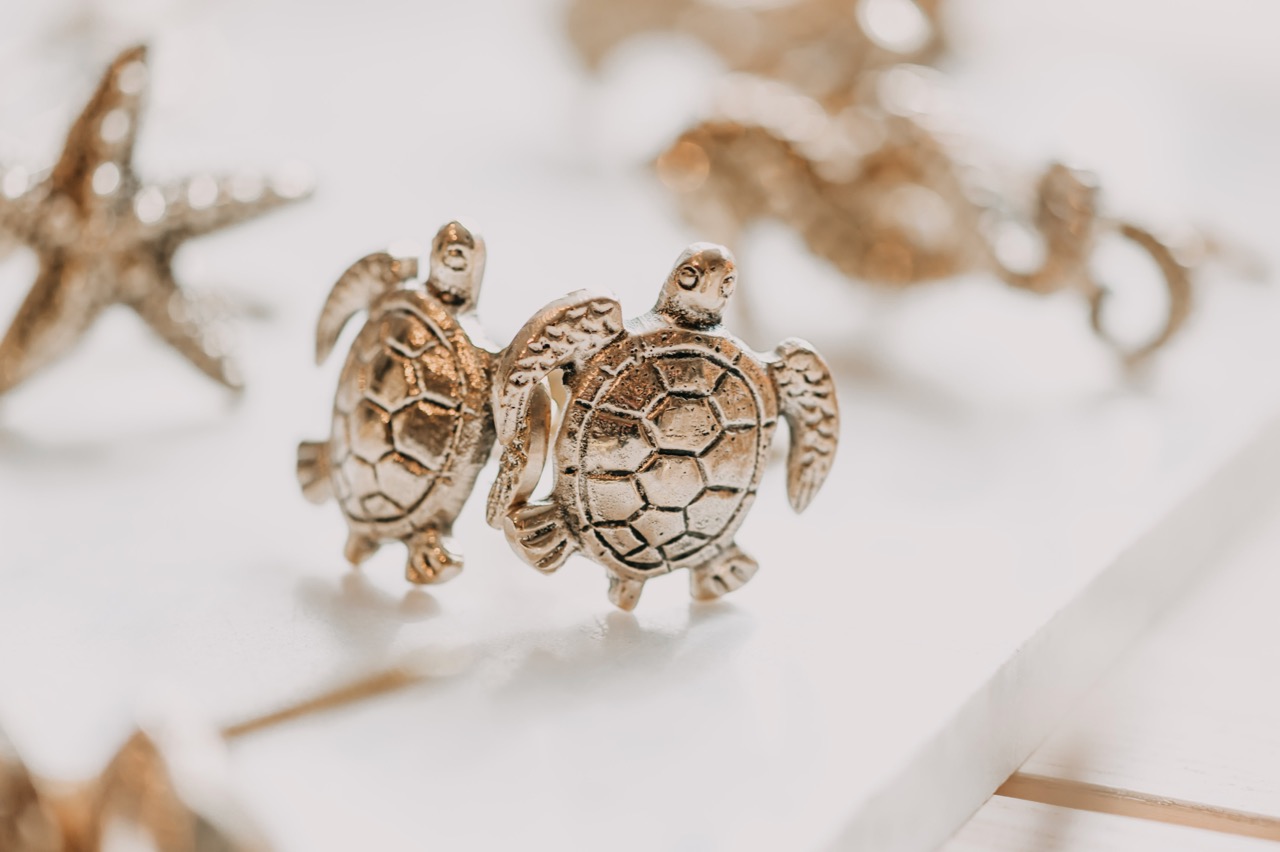 Touch of gold: Spiced Honey
Zoals wij eerder beschreven; gouden accenten zijn weer helemaal hot. Zeker één van onze favoriete interieurtrends van 2019. Waar vroeger goud een boosdoener was in vele huizen, is de kleur goud nu helemaal hot! Dit betekent niet dat je je huis moet veranderden in 1 grote ker(st)mis. Je kunt de gouden accenten genuanceerd terug laten komen, passend bij jouw woonstijl.
Het verfmerk Flexa heeft dit jaar een prachtige kleur aan haar assortiment toegevoegd, namelijk de kleur 'Spiced Honey'. Een kleur die er even smaakvol uitziet als dat het klinkt. Het is een warme honingachtige kleur met een vleugje amber, die goed te combineren is met gouden accenten en verschillende interieurstijlen. Met een 'touch of gold' laat je je interieur (weer) stralen.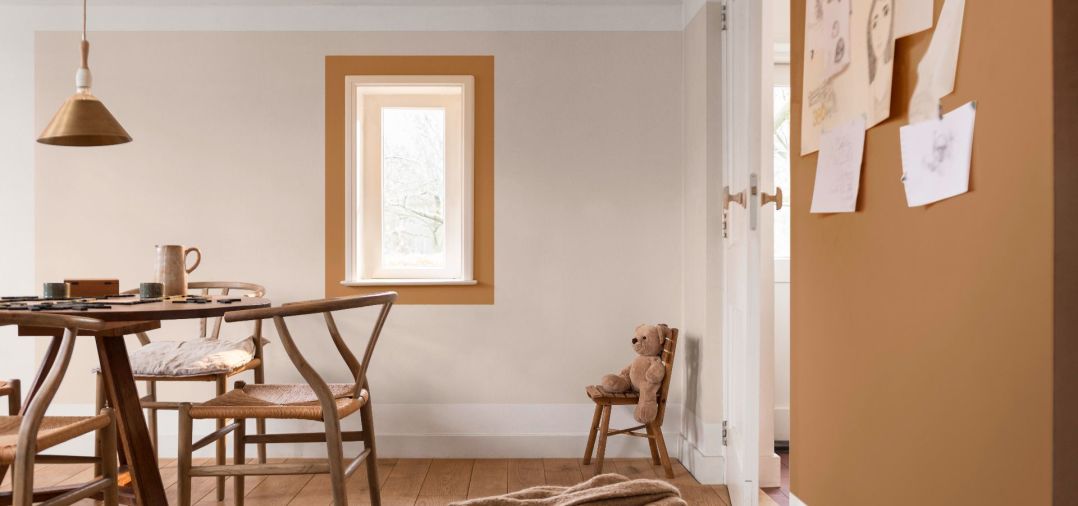 Touch of gold: eindeloos combineren
Eigenlijk passen gouden accenten in elk interieur. Minimalistisch, Urban jungle , Scandinavisch of juist industrieel. Het kan allemaal. Het heet niet voor niets a touch of gold. Ga je graag voor een subtiele 'touch' hier en daar of ga je liever over de top?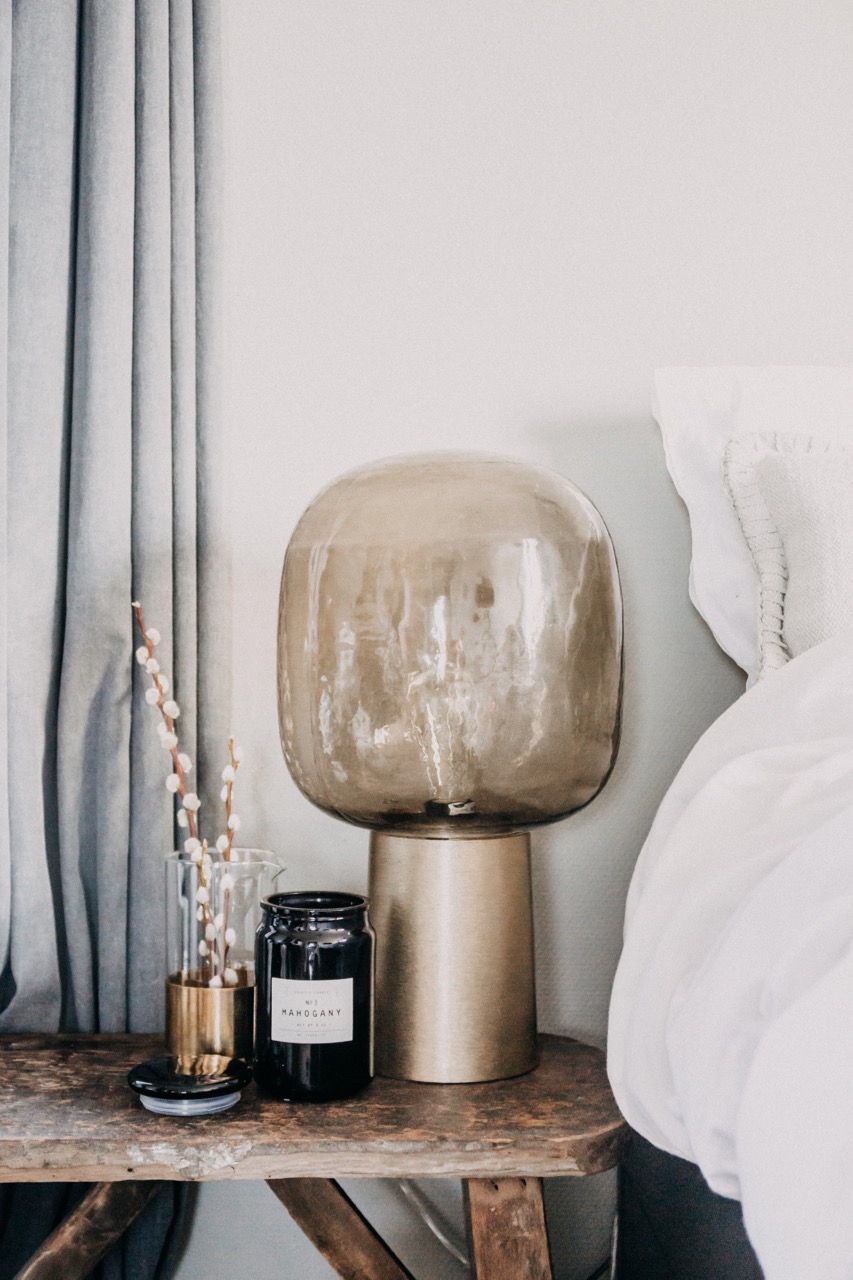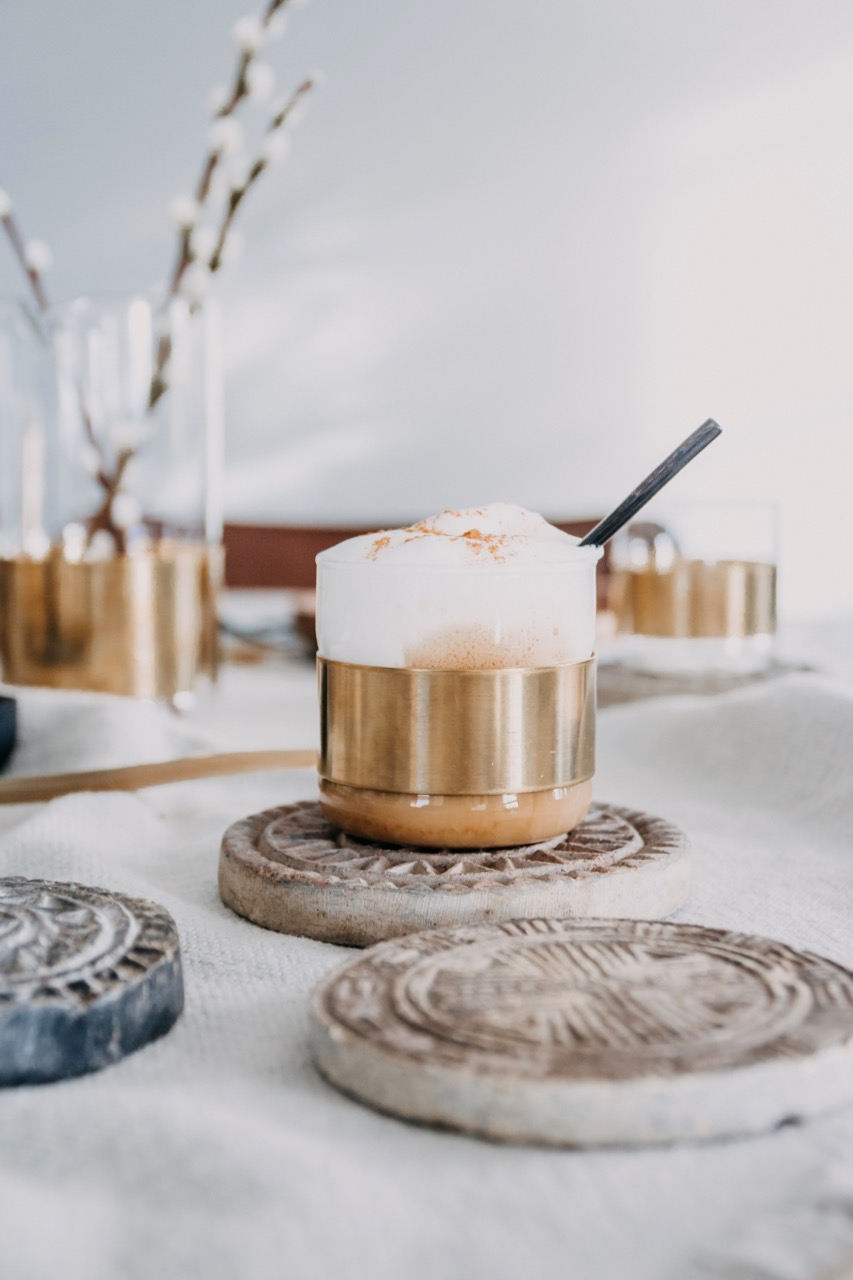 Do-it-yourself, a touch of gold
Middagje vrij? Haal de creabea in jezelf naar boven en ga zelf aan de slag. Geef je oude schalen, potjes en lijsten een nieuwe look. Je kunt ze mooi overspuiten of schilderen met een gouden tint. Wanneer je toe bent aan een nieuwe kleur in je interieur, dan kun je ze in no-time weer spuiten of verven. Zo kan je altijd variëren in je interieur!


Touch of gold: de gouden musthaves
Deze kleine gouden handjes houden letterlijk jouw mooiste herinneringen vast. De gouden handjes zijn ideaal om leuke foto's of kaarten in te steken. Bijvoorbeeld bij een bijzonder etentje. Maak zelf mooie menu- of naamkaartjes en steek ze in deze gouden handjes. Met deze originele tafelversiering kan de avond van jouw gasten niet meer stuk.



Gouden ophanghaakjes
Fleur je keuken, badkamer of slaapkamer op met deze mooie handgemaakte ophanghaakjes afkomstig uit India. De gouden haakjes passen goed bij natuurlijke materialen zoals hout en marmer. De olifanten en schildpadjes ophanghaakjes brengen een vleugje speelsheid en een tropisch gevoel in je huis. Extra leuk voor in de kinderkamer!


Een feestelijke taartschep
Wij zijn gek op taartjes, jij ook? Serveer voortaan jouw 'piece of gold' met deze gouden taartschep voor extra gezelligheid op tafel.



Multifunctionele paper bag van Uashmama
Deze metallic paper bag van Uashmama is gemaakt van vegan leer en heeft een gouden coating aan de buitenzijde. Staat fantastisch op de ontbijttafel, voor een luxe sfeer. Of gebruik de paper bags als plantenzak, ze zijn verkrijgbaar in verschillende maten en bewerkingen.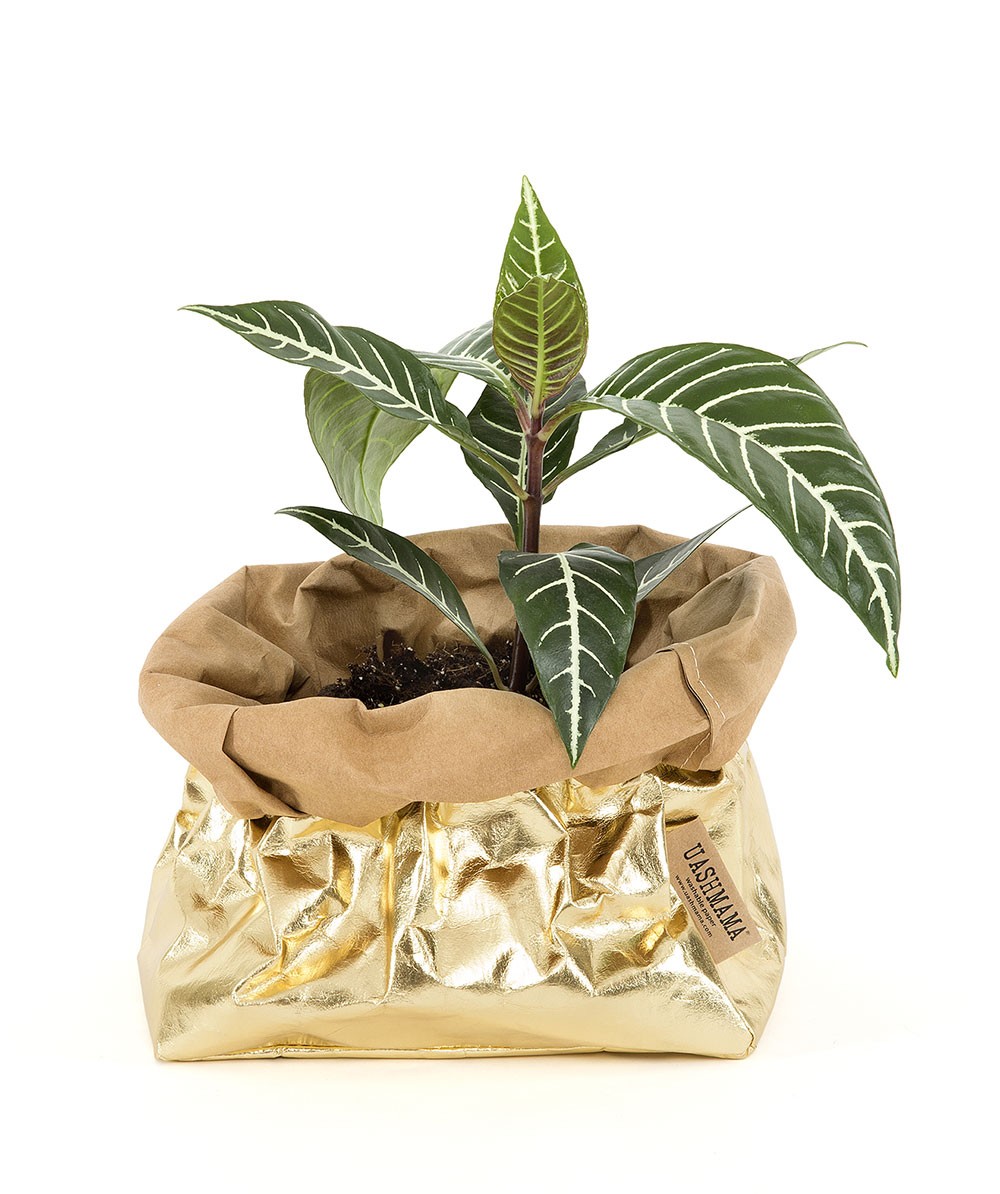 Candle light: gouden kaarshouders
Met deze bijzondere kaarshouders laat je oude tijden weer herleven. Deze mooie dinerkaarshouder past precies in een wijnfles en staat beeldig op de eettafel.
Waar vroeger opa in zijn pyjama door de gangen struinde met een vergelijkbaar licht, is deze gouden traditionele diner kaarshouder nu juist een tof item in jouw strakke interieur. En met het opvouwbare windlicht creëer je een knus en gezellig gevoel in huis of in de tuin, tijdens lange zwoele zomeravonden.

Combineer verschillende theelichten met elkaar om voor een warm en sfeervol gevoel te gaan. Momentje voor jezelf? Laat het bad vollopen en waan jezelf voor een avondje in een luxe spa met deze gouden theelichten. Zo ben je thuis, maar er toch even uit.



Wij zijn heel benieuwd op welke manier jij een 'touch of gold' in jouw interieur laat terugkomen. Laat het ons weten en gebruik #moesengriet onder jouw Instagram foto.


Liefs,
Moes & Griet