23 Feb 2019
Hippe opbergmanden voor een opgeruimd huis
Een nieuw seizoen staat voor de deur, tijd om de bezem door je huis te halen. Want zoals je weet; opgeruimd staat netjes.
Je hoeft geen Marie Kondo (better known als de opruimguru van dit moment) te zijn om orde en rust in je huis te creëren. Met de hippe opbergmanden van UASHMAMA breng je zelf de life changing magic in je huis en is jouw stulpje binnen no-time opgeruimd.
De hippe opbergmanden van UASHMAMA
De opbergmanden van UASHMAMA zijn afkomstig uit Italië, waar het materiaal op duurzame wijze wordt gemaakt. De eco-friendly paper bags worden gemaakt van AGGO®, wasbaar papier, dat bestaat uit 100% natuurlijke vezels. Het voelt en lijkt op leer, maar is gemaakt van papier. Het mooie van AGGO® is dat het supersterk en wasbaar is. Daardoor is het perfect materiaal voor stevige opbergmanden.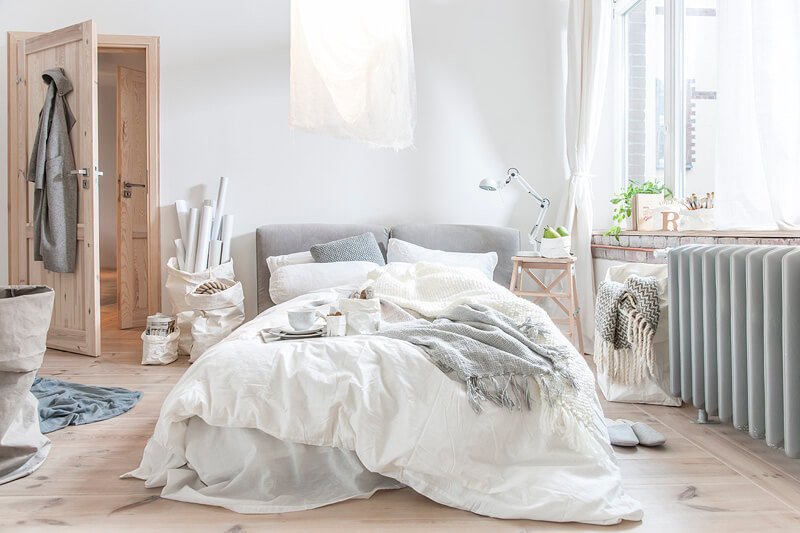 Picture: Jagody Studio
Hippe opbergmanden voor de spulletjes van je kids
Wie kinderen heeft weet dat je eigenlijk nooit klaar bent met opruimen. Je kunt het georganiseerde chaos noemen, maar rondslingerende blokken, boekjes en knuffels staan toch wel een beetje rommelig in jouw prachtige interieur. Wij helpen je graag! Met deze praktische en mooie opbergers ziet de boel er weer netjes en opgeruimd uit.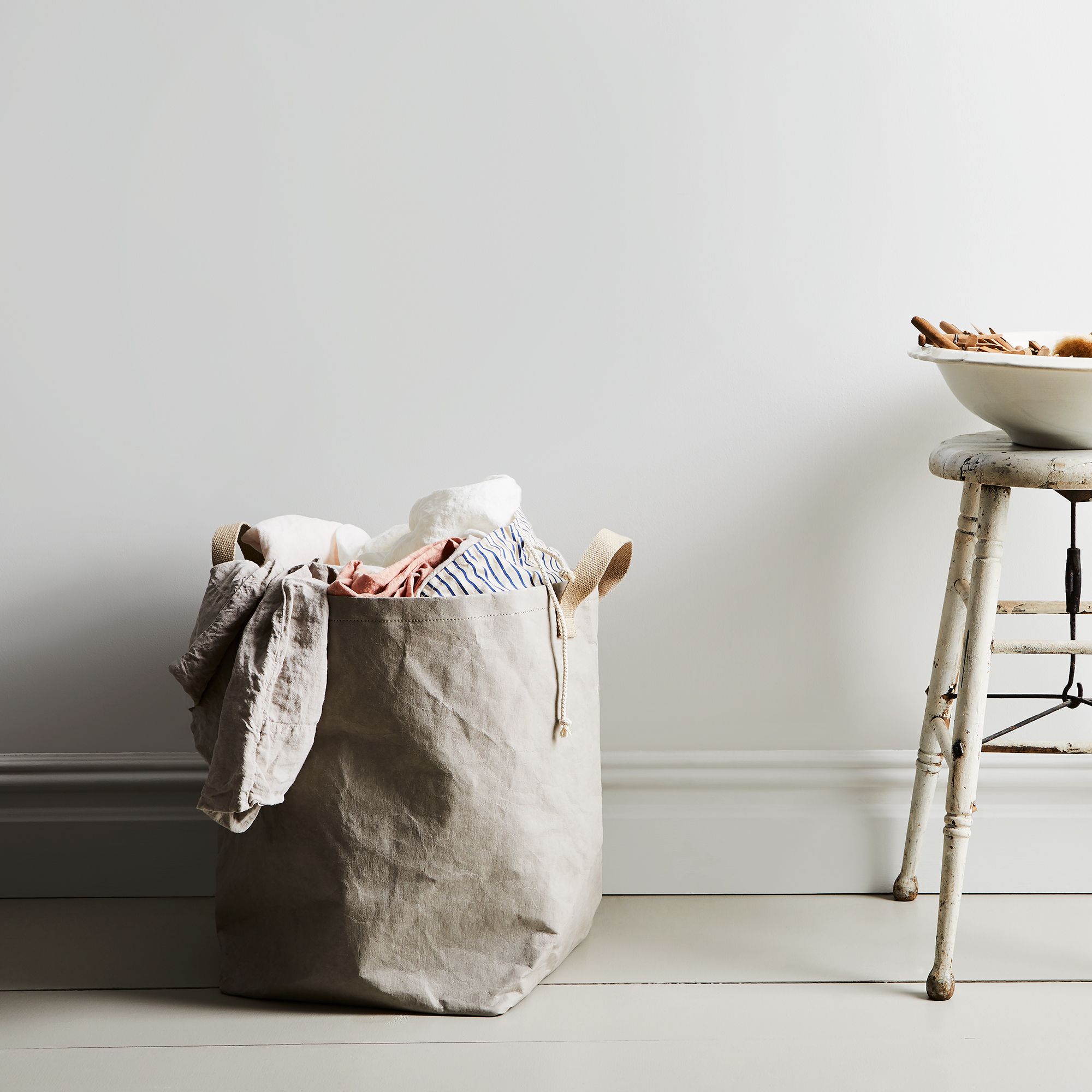 Hippe opbergmanden voor stijlvol opbergen in de woonkamer
Naast dat de opbergmanden de oplossing zijn om jouw spullen op te bergen, zijn het mooie eyecatchers in elk interieur. Combineer verschillende paper bags in een open kast of gebruik de houtmand van UASHMAMA voor het haardhout. De bags zijn tijdloos en dat maakt ze geschikt voor all seasons.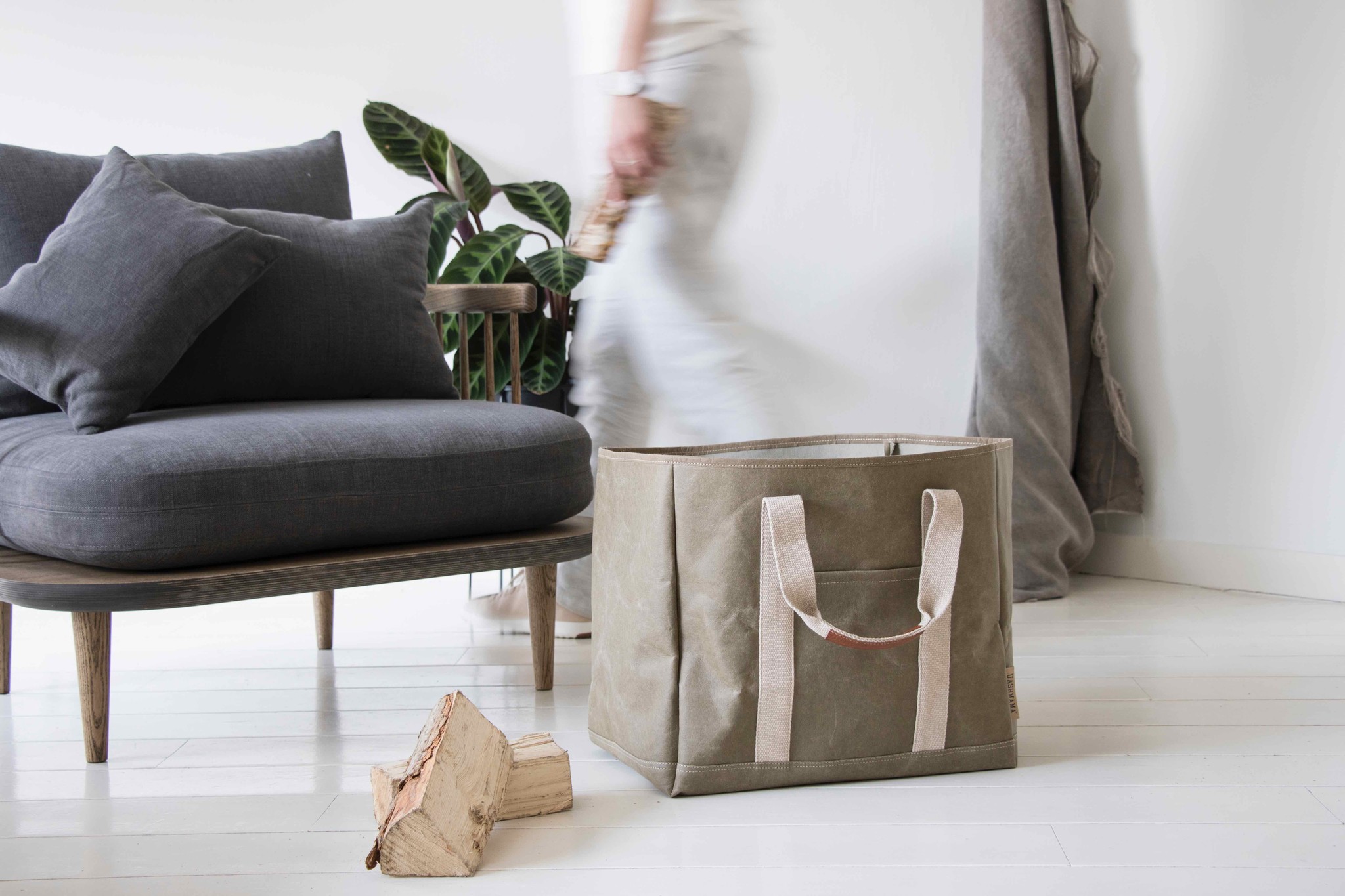 Picture: Moes & Griet

De badkamer is dé plek voor jouw beauty ritueel. Ben je ook de eigenaresse van een grote beauty collectie, tot grote ergernis van hem? Met de kleine paper bags kun je op een creatieve manier je verzorgingsproducten opbergen. Is zijn rondslingerende handdoek eerder regel dan uitzondering in jullie badkamer? De XXL opbergmand is ook te gebruiken als stoere wasmand. Jij blij, hij blij!



Pictures: Jagody Studio | Moes & Griet

Stijlvol ontbijten

Ook aan de ontbijttafel mogen de hippe opbergmanden niet ontbreken. Serveer warme croissantjes of zoetigheden in één van de paper bags en je hebt meteen een stijlvolle look op je ontbijttafel.
Last tip (volgens Marie Kondo): If it doesn't spark joy, get rid of it. Oftewel, staat dat boek of die poef daar toch in de weg. Gooi het de deur uit, of nog beter: geef het aan een ander! Zo draag je bij aan een duurzamere samenleving.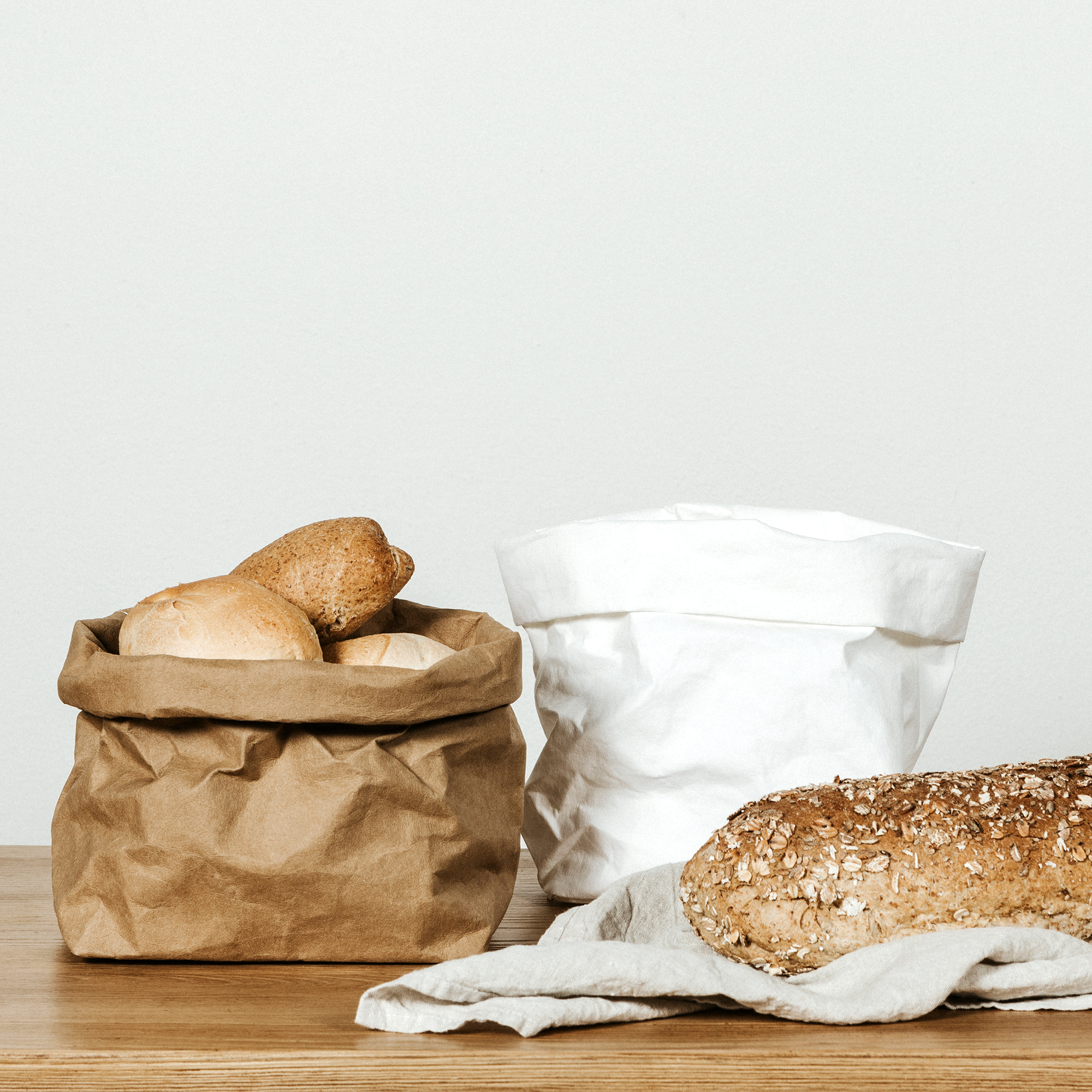 Schuilt er een ware Marie Kondo in jou of kan jij wel wat hulp gebruiken met opruimen? Laat ons jouw huis zien, tag @moesengrietnl of gebruik #moesengriet onder jouw Instagram foto.
De hele collectie hippe opbergmanden van UASHMAMA vind je hier.
Liefs,
Moes & Griet