10 Apr 2019
7 x de mooiste producten om je Paasbrunch tafel mee te dekken
Pasen staat weer voor de deur! Dat betekent veel gezelligheid en heerlijk eten. We hopen dat het zonnetje zich laat zien zodat we fijn naar buiten kunnen. Lekker brunchen hoort bij Pasen. Het is de ideale gelegenheid om allemaal samen te zijn, en om net even wat extra je best te doen. En wat is er nu fijner dan je brunch mooi uit te serveren? Wij hebben de mooiste spullen voor op tafel op een rij gezet.
1| Mooi servies voor de Paasbrunch
Van deze vrolijke stippen krijgen wij meteen al een lentegevoel. En zeker van het lichtblauwe kleurtje, die ook heel leuk te combineren is met de zwarte variant. Met dit servies kun je lekker mixen en matchen. Om de borden, mokken en schalen zit een dunne, gouden rand voor nog meer vrolijkheid aan tafel.


2| Kleine hapjes tijdens je Paasbrunch
Hoe mooi zijn deze bijzondere Kuba lepels om kleine gerechten op te serveren? De lepels passen mooi in het stippen thema en ook de kleinere gerechten krijgen de aandacht die ze verdienen.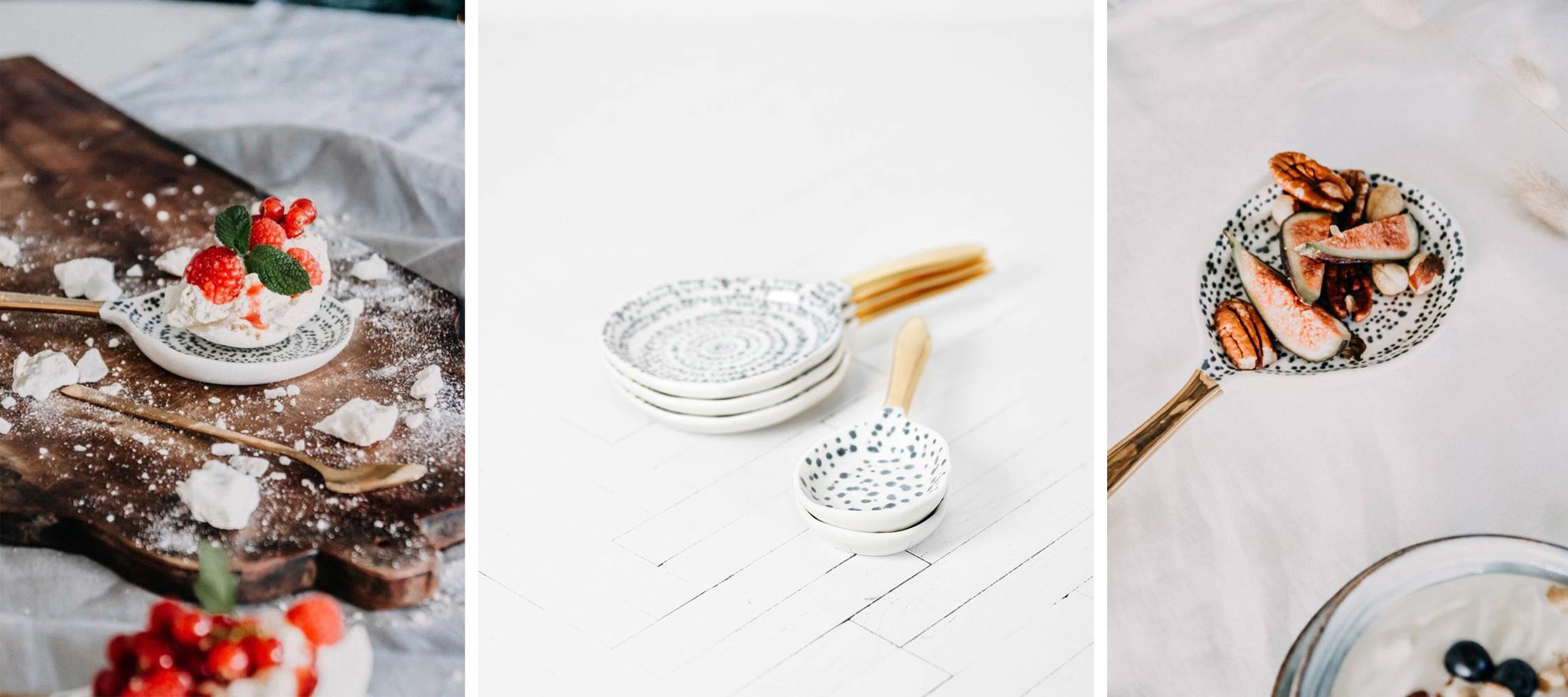 3| Stijlvol smeren tijdens de Paasbrunch
Met deze mooie botermesjes wordt je broodje smeren een feestje. Het staat chique op tafel en de botermesjes passen perfect bij de gouden details van het servies en de Kuba lepels.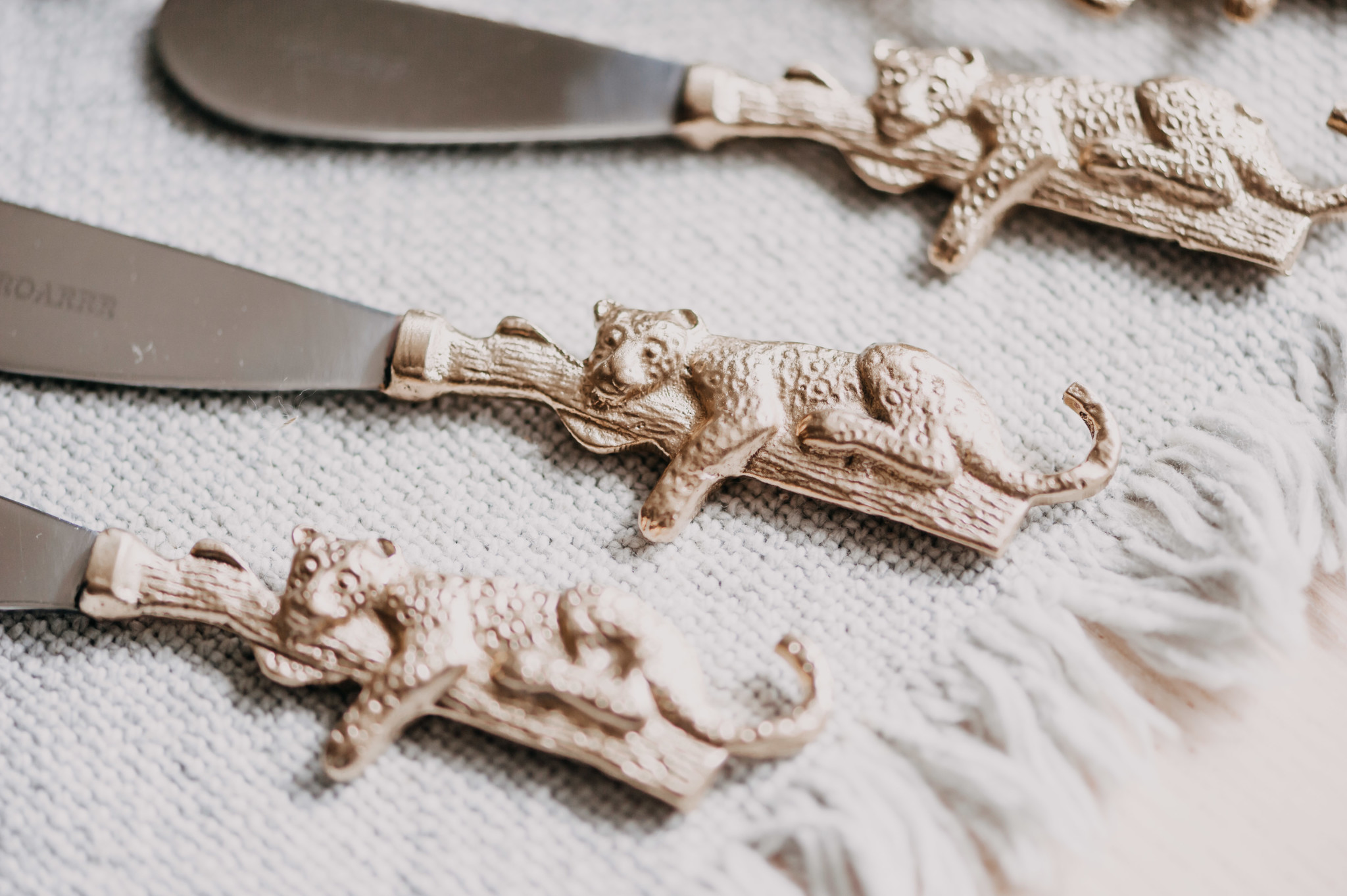 4| Zoetigheid tijdens de Paasbrunch
Het fijnste aan een Paasbrunch vinden wij zelf altijd de heerlijke kleine gebakjes en zoetigheden (mmmm!). Gebruik deze mooie taartschep om de gebakjes op te dienen. Laat de taartschep daarna gerust op tafel liggen, want hij past perfect bij het botermesje en misstaat zeker niet als sfeervol object.


5| Geen Paasbrunch zonder eieren
Met Pasen eten we volop eieren. Van chocolade tot met de hand geschilderde eieren (hallo Paastradities!). Serveer de eieren samen met deze mooie gouden lepels, en je scoort sowieso. En is de Pasen weer voorbij? Dan sieren deze leuke gouden lepels prachtig bij een kopje koffie.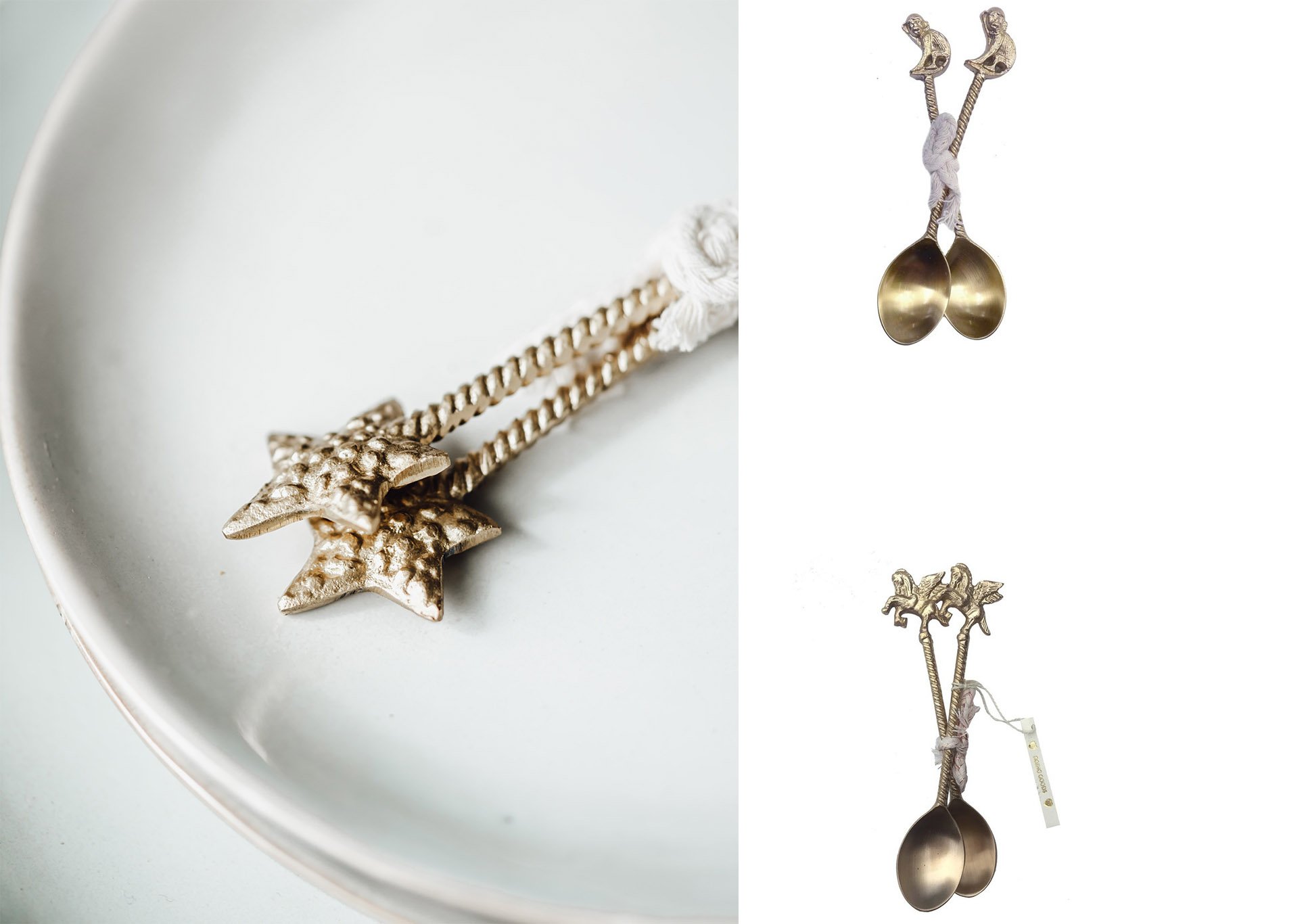 6| Gezellige sfeer tijdens de Paasbrunch
Met zijn allen bij elkaar is natuurlijk al heel gezellig, maar het wordt nog fijner met mooie kaarsen aan. Wij kunnen er nooit genoeg van krijgen! Hoe leuk is het om een mooie fles als kaarsenstandaard te gebruiken? En wil je iets meer variatie? Mix & match dan met deze palmboom kaarsenstandaard.


7| De voorbereidingen voor de Paasbrunch
Misschien wel het belangrijkste van de hele Paasbrunch: Wat gaan we eten? Ga je kleine gerechten serveren met Pasen? Of kies je voor een grote salade om met het hele gezin te delen? Inspiratie voor op tafel vind je bij onze kookboeken.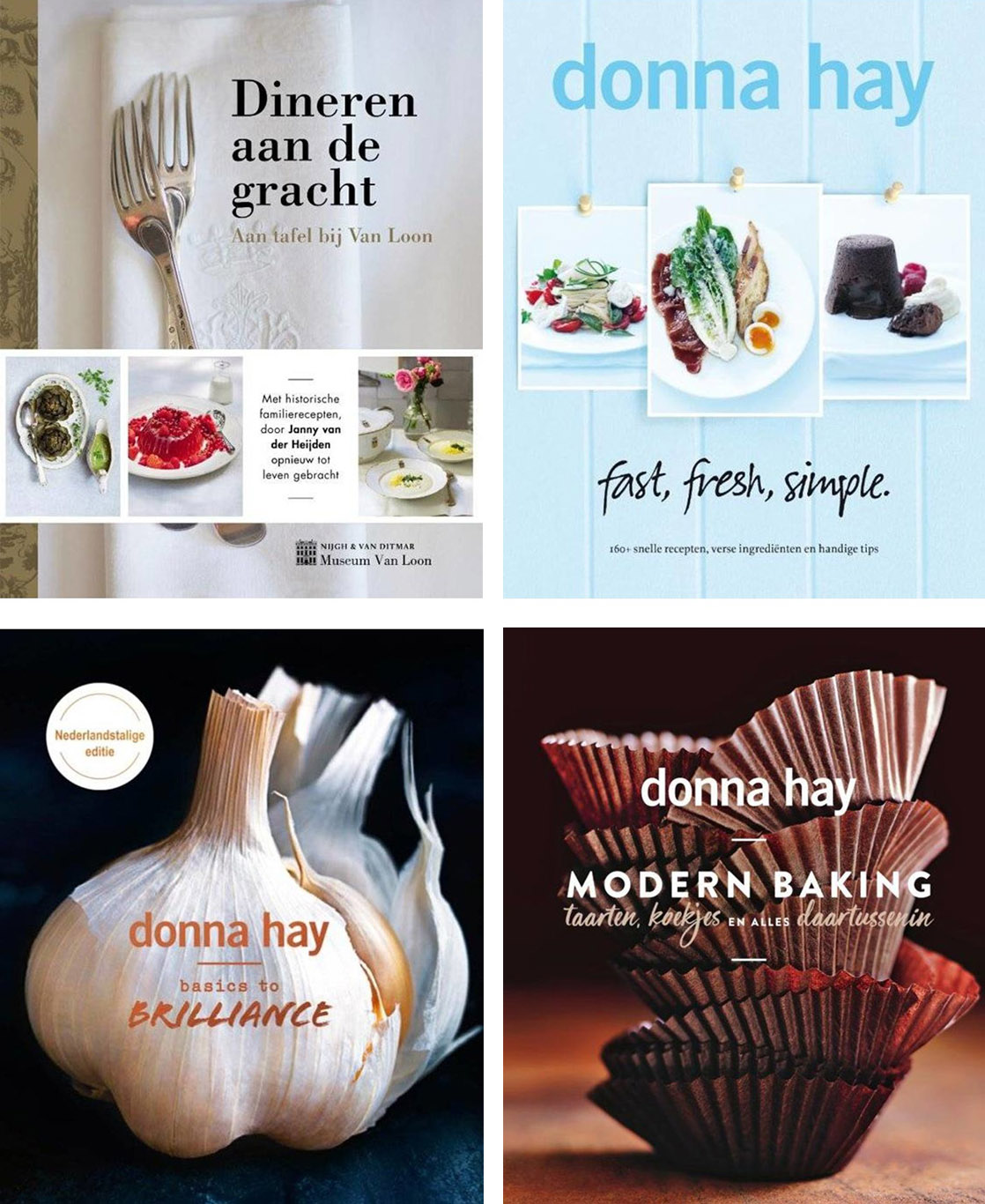 En, heb jij al plannen met Pasen? Ga je erop uit of blijf je lekker thuis?
Wij zijn benieuwd naar jouw plannen en hoe jij de tafel tijdens de Paasbrunch dekt.

Laat het ons weten of gebruik @moesengriet of #moesengriet onder je foto.
Fijne Pasen!
Liefs,
Moes & Griet