Products tagged with buffelhoorn

Authentieke houten schaal | 60x 23 cm - Copy - Copy

Authentieke houten schaal | 60x 23 cm - Copy

Authentic Wooden Scale| 60x 23 cm
Chapati serving stone Ø 18 cm
Unique serving stone, perfect as a cocktail board
Chapati serving stone Ø 27 cm
Unique serving stone, perfect as a cocktail board
Chapati serving stone Ø24 cm
Unique serving stone, perfect as a cocktail board
Salad cutlery buffalo horn & wood 28 cm
This salad cutlery is made of horn and finished with wood.
Salad buffalo horn 26 cm
Use this salad cutlery during a dinner, buffet or picnic.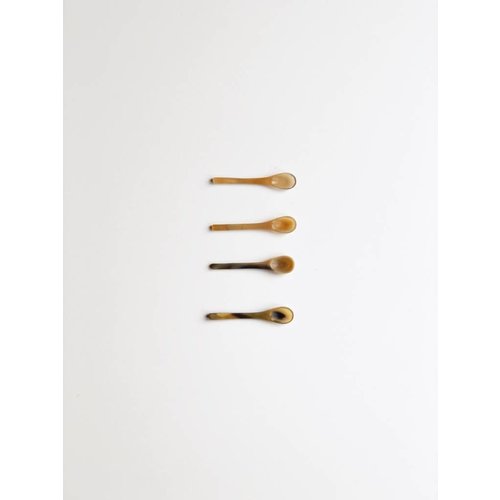 Mustard / salt spoon buffalo horn | 8 cm
Wonderful mini spoon for salt or mustard.
Dessert spoon buffalo horn 14 cm
Eating desserts in style? That is possible from now on with these beautiful spoons!
Coffee spoon buffalo horn | 17 cm
Drink your coffee in style with these beautiful long coffee spoons.